Small Coat of Arms Shield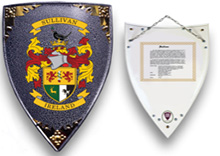 Proudly showcase your unique family heritage with your own coat of arms shield. There is no more powerful combination of ancient symbols. 
Your shield will grab the center of attention wherever it is displayed in your home or your office, stopping family, friends and colleagues in their tracks and prompting plenty of conversation.
 
By linking family and country in such a commanding way it tells the story of your roots with one memorable punch. Isn't it time your family roots made an impact?
Size: 13″ X 18″
Front: Available in Black or White
Hanging: Chain attached for hanging.
Material: Light metal with riveted supports
Back: Family Name History.
Allow 4 weeks for delivery.
Price: $400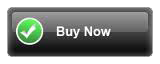 Display Your Sword, Protect Your Heritage.